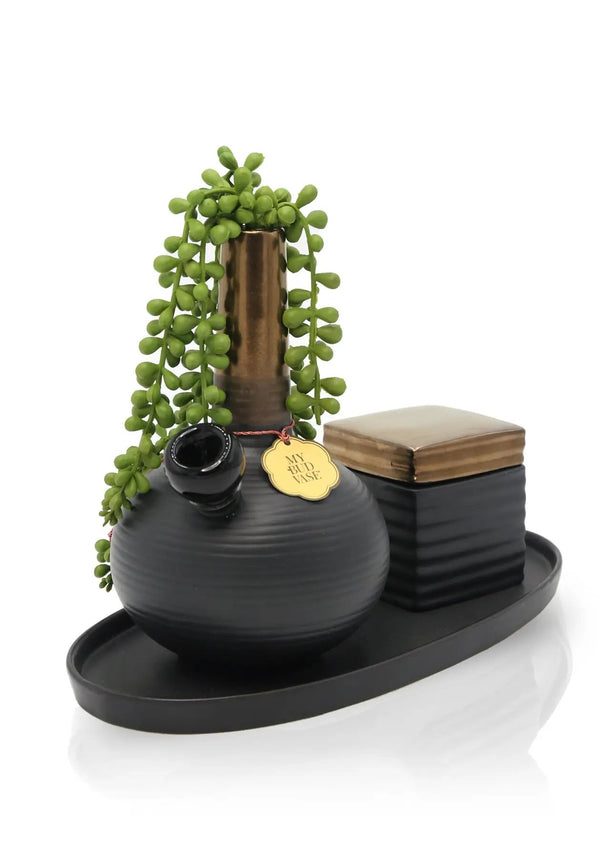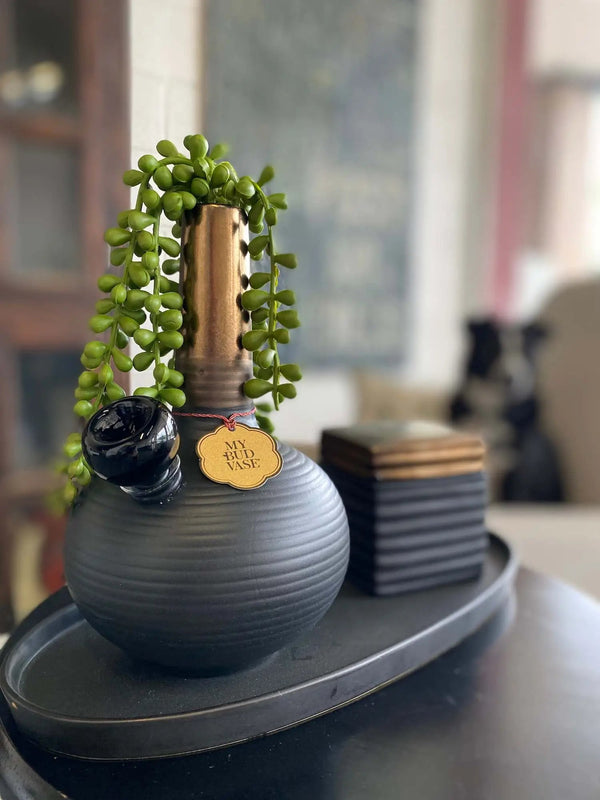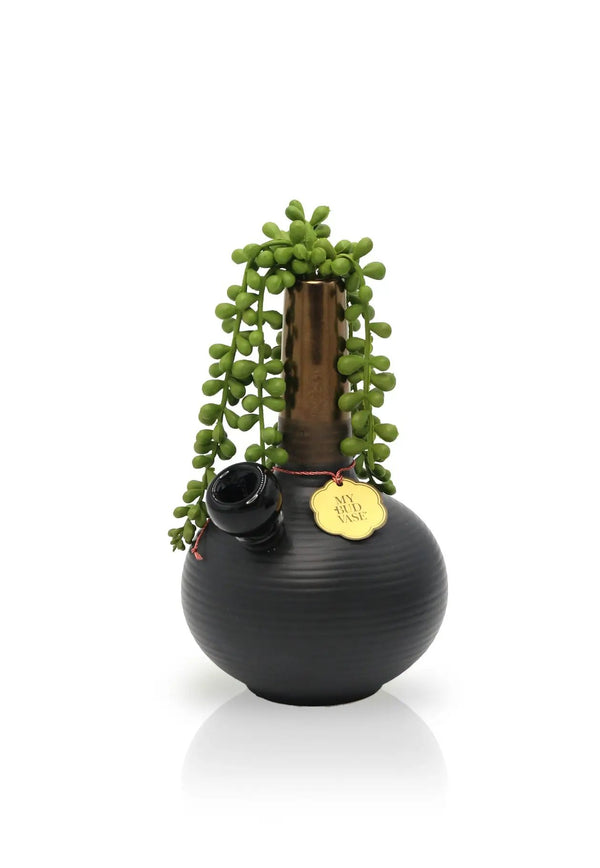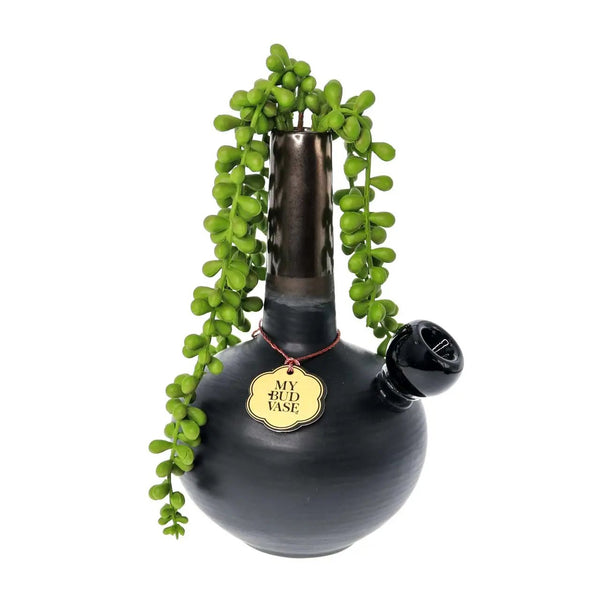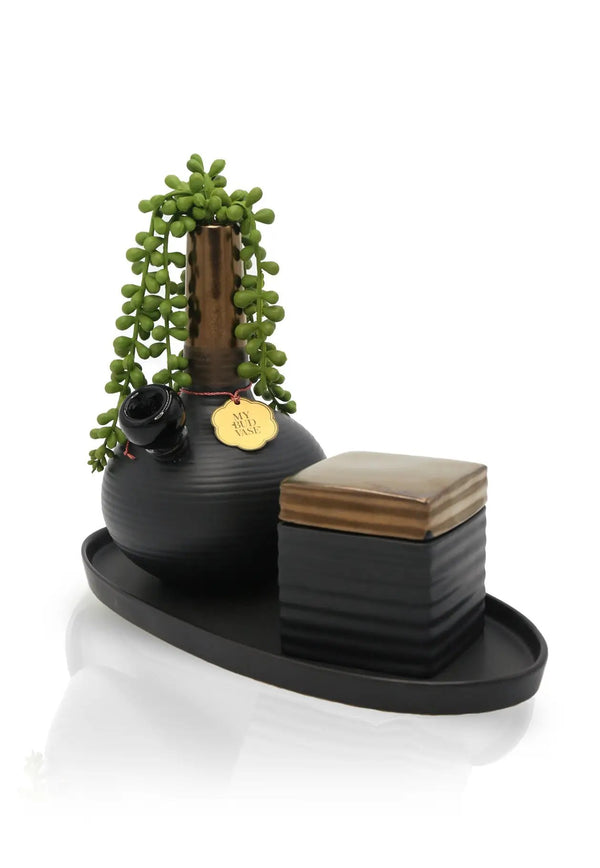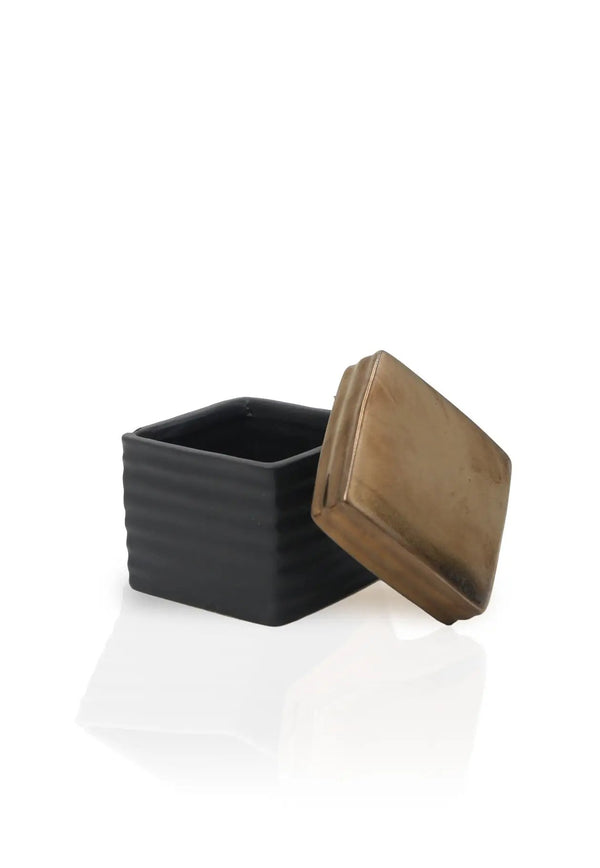 Sleek, sophisticated and stylish, DeAngelo is here to make a statement. 

This three piece ceramic set comes sumptuously clad in a matte charcoal and burnished copper finish. The vase has a generously-sized black bowl and is accompanied by an oval tray and square container. It even comes with its own "string of pearls" succulent spray. DeAngelo embodies the steadfast strength and conviction of its namesake, the esteemed Mr. Steve DeAngelo, founder of the Last Prisoner Project.
The Last Prisoner Project is a non-profit coalition dedicated to decriminalizing cannabis and freeing those wrongly incarcerated. Mr. DeAngelo's valor and unfaltering advocacy for those who have suffered from unjust cannabis legislation is heartfelt, inspiring and a reminder that we can all play a role in creating a modern, savvy and just culture! 
How can you help as well? Silence is a buzzkill, Let your voice be heard! Spread the word! For more information and to help this great cause click on the link to the Last Prisoner Project! 
Included in your DeAngelo My Bud Vase®
DeAngelo Vase - H: 7.75 inches W: 5 inches
DeAngelo Custom Slide- 9 millimeters 3" Large Black Bubble Bowl
Matching Stash Jar - H: 5 inches W: 3.75 inches
Fixed Downstem
Pearl Succulent Flower Poker
My Bud Vase® tag & Certificate of Authenticity