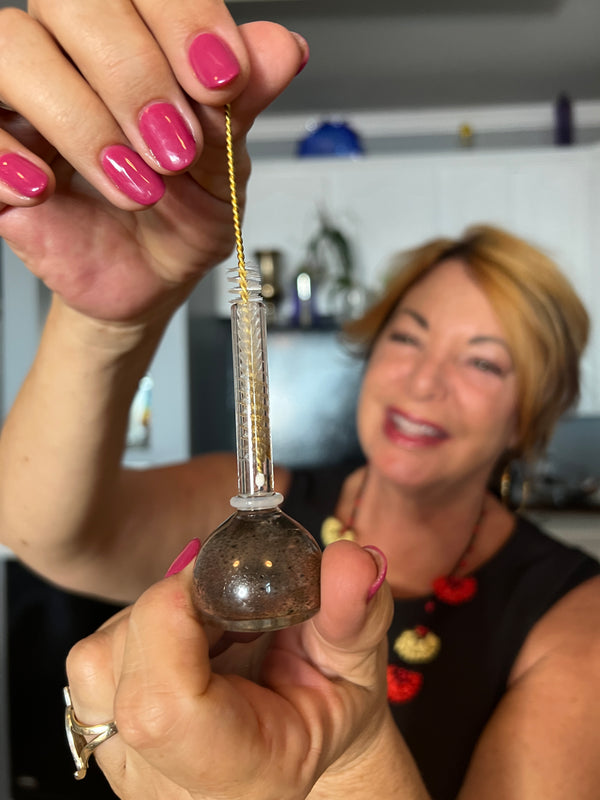 HOW TO CLEAN A BONG
THE ULTIMATE GUIDE TO BONG CLEANING
CLEAN BONGS ARE HAPPY BONGS
It's time to ditch your dingy bongs & make your pieces sparkle! We know that sometimes life can get in the way of keeping your bong collection pristine... (Don't worry, your secret is safe with us!) 🙈
But sprucing them up & enjoying a fresh hit is only a few minutes away! Cleaning your bong doesn't have to take all day—and chances are you've already got everything you need right at home to do it.
So grab your dirty vases out of the closet, and follow along now as our founder, Doreen Sullivan, demonstates how to clean your bongs—the right way—in the videos below.
Whether you've got glass bongs, ceramic bongs, or even hand pipes or chillums, these cleaning hacks will keep your pieces 💯
5 STEPS TO A SPARKLY CLEAN BONG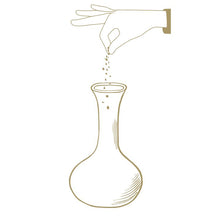 MIX IT UP
Step 1: Remove your bong bowl & discard the water inside.
Step 2: Add 2-3 tablespoons of coarse salt & 1/2 cup of isopropyl alcohol into your piece. Place your bong bowl in a plastic bag with the same alcohol/salt solution & let it soak.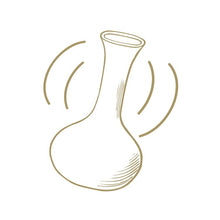 SHAKE IT UP
Step 3: Block the openings to the bong downstem & mouthpiece with your hands, cotton balls, or old fabric scraps.
Step 4: Do the Clean Your Bong Dance! 💃 Shake, shake, shake until all the residue inside your bong has been loosened.
RINSE IT OUT
Step 5: Use a small brush to scrub off any remaining residue inside your downstem or bowl.
Then rinse your bong & bowl with LUKEWARM water. And avoid going from hot water to cold water, or your pieces may crack!
Whatever you do, don't ever put your pieces in the dishwasher!! 😲 ⚠️
GET BONG CLEANING TIPS IN YOUR INBOX
Plus acesss to exclusive giveaways, new releases & more when you subscribe to our weekly email newsletter!
THERE'S MORE THAN ONE WAY TO CLEAN A BONG!
No alcohol on hand? Maybe you're fresh out of course salt—we've got you covered! There are several other household items you can use to clean up your pieces in a pinch. Check out Doreen's videos below, then head to your pantry & see what you can find!
HOW TO CLEAN A CERAMIC BONG
You know how to clean your glass pieces...but what about ceramic?
Don't neglect your ceramic bongs just because they hide dirt so well! 😉 These pieces still need TLC & a good scrub every now and then.
Watch now as Doreen shares simple bong cleaning tips for your cherished ceramic vases!
HOW TO CLEAN YOUR BONG WITH HOUSEHOLD ITEMS
There are plenty of ways to clean your pieces—sans isopropyl!
All you really need are two key ingredients: something acidic & something abrasive.
Doreen is back with her beloved vintage Murano glass vase to demonstate 3 ways to clean your pieces with items in your pantry!
THE RIGHT TOOLS FOR CLEAN BONGS
Keeping your water pipes clean is easy when you've got the right tools for the job! And it doesn't take many. A simple pipe cleaning brush can go a long way for hitting all of those hard-to-reach nooks & crannies...especially in your bong's bowl & downstem.
And don't forget to grab some Piece Water—it's our little secret for keeping bongs cleaner in-between cleanings!
PERFECT YOUR PIECE-CLEANING TECHNIQUE
Check out our blogs below on all of the ways you can clean your water pipes. With step-by-step instructions, it's the best way to learn our favorite hacks for cleaning your bongs, quickly & easily!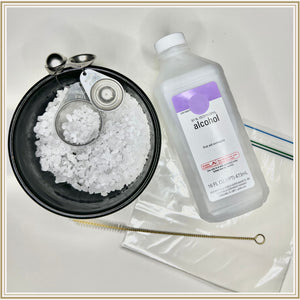 HOW TO SPRING CLEAN YOUR GLASS BONG IN 7 SIMPLE STEPS
How often should you clean your pipes and bongs?
What tools & supplies will you need? And how long does it take?
We cover all this & more in our latest blog on Spring Cleaning your glass pieces!
READ MORE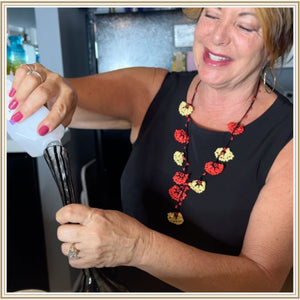 Clean Your Bong in a Pinch with Household Items! Here's 3 Ways
It's 4:15, and your friends are already on the way over! What's a girl to do when your bong's dirty & you're out of isopropryl?! 😨
Have no fear, your Fairy Pot Mother is here to share some tried & tested bong cleaning hacks using everyday household items! 🧚‍♀️
READ MORE
Why clean my bongs...they'll just get dirty again!?
Cleaning your bongs regularly ensures that you prevent any build-up of residue that can clog your pipe. It also prevents unsavory flavors and odors from the build-up of resin in your piece.
Can I put my bong in the dishwasher?
My Bud Vase pieces should never be washed in the dishwasher! Wash all your pieces gently by hand with LUKEWARM water to prevent cracking, especially with more fancy pieces like Stardust.
What supplies do I need to clean a bong?
Generally, to clean your bong you'll need...
Coarse salt, not table salt
Isopropyl alcohol, or something else acidic, like vinegar or lemon juice
Warm water (NOT HOT)
Pipe cleaners (optional)
A pipe cleaning brush (optional)
A plastic bag
A bowl, sink, or other basin
How often should I clean my bong?
It's important to clean your bongs once a week, or if you smoke more frequently, after 10-12 bowls.
At the very least, be sure to change out the water after each session to extend the amount of time between cleanings.
Using a bong water solution like Piece Water can also greatly reduce how often you need to clean your water pipes!
How many bowl packs can I smoke before I need to clean my bong?
Generally, around every 10-12 nice big bowl packs, you'll want to give your piece a quick clean.
When you clean it more frequently, it prevents build-up of residue that can be trickier to clean off down the road.
It's also a best practice to change your bong water after every sesh, or every other sesh!
How long does it take to clean a dirty bong?
All in all, cleaning your bong should only take 5-10 minutes! However, the dirtier your pieces are, the longer it will take.
You may also want to consider soaking your bong and/or bong bowl overnight to release any particularly stubborn stains.
What is a bong bowl? How is it different from the downstem?
A bong bowl is the removeable "male" part of the bong. It's where you pack your flower & spark up!
The downstem is the semi-permanent internal "female" piece inside your bong that connects the bowl to the main chamber.
Do I need to remove my downstem to clean it?
You should be able to get a small bottle brush into your downstem to clean any residue, without completely removing the downstem.
At My Bud Vase, our downstems are fixed and made to stay in place, semi-permanently.
This is to ensure that the bong bowl sits as close to the body of the vase as possible, making it easier to hide in plain sight....with no phallic protrusions!
However, if you do need to remove this semi-permanent piece, follow the instructions below.
How do I remove my bong downstem?
This can be tricky! Be sure you're wearing thick leather or rubber work gloves to protect your hands from cuts.
1. Carefully pull the stem out of the bong, especially if it is broken.
2. Remove old grommet.
3. Clean & rinse your bong.
4. With gloves on, carefully insert new rubber grommet.
5. Dip your new downstem in a little soapy water to lube it up! (Dish soap & warm water in a small bowl works fine.)
6. Slowly & carefully insert the new downstem, using evenly distributed pressure. 
Your bong will be good as new! 
LET'S STAY CONNECTED
Subcsribe to our weekly newsletter for more helpful tips & tricks, new product drops & the latest in pot culture!
BONG REPLACEMENT PIECES & ACCESSORIES
FIND YOUR NEW SOUL MATE VASE