With the holiday's coming 'round the corner, it's time to get shopping!
With parents, loved ones, in-laws, coworkers, all those Secret Santas can really begin to build up.
Since legalization's begun and spread across North America, we've seen a proliferation of cannabis products and buds. Luckily, we've put together a handy holiday guide to help you find the perfect gift for anyone from the Canna-curious to the Canna-seur.
The Canna-Curious
Many have yet to dip their toes into the world of cannabis. For some, this may be due to a life of exposure to stoner stereotypes in movies, for others, a fear of breaking the rules.
If you weren't introduced to it at a young age, it's difficult to know where to start – especially once you've reached adulthood, parenthood, or beyond.
For the inexperienced, walking into a dispensary can often be an overwhelming experience. Packaging doesn't give you much information past the percentage of THC/CBD and the strain.
That's why we made this round-up of some awesome gift recommendations to help you out.
If you're shopping for first time users, this starter pack from AHLOT is just right.

Available in Alberta, Ontario, and Saskatchewan, this box offers one gram each of 5 different strains, including Edison's Rio Bravo, Saturday Afternoon's CBD MediHaze, Symbl's Solar Power, Haven St.'s No.402 Blueberry Kush and 7Acres' Sensi Star. What better way to understand the difference between sativa, indica, or CBD than simply to try them all.
If their first experience with cannabis WASN'T as a teenager using apple-turned-bong, it's not too late. This ceramic apple pipe by Summerland is a gift that's equal parts eloquent, useful and hilarious.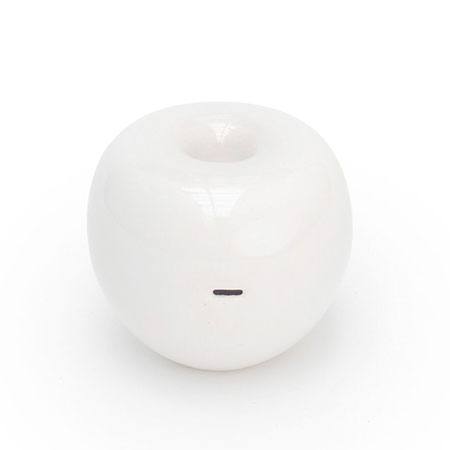 For someone who "just wants to give it a try", Tokyo Smoke has created the Tokyo Smoke Burn Kit. Its compact size makes it perfect as a stocking stuffer, and includes a grinder card, papers, filters, and an aluminum poker – everything they'll need to get rolling their first joint.
Although for a first timer, rolling is no easy feat. You could treat them to a joint-rolling class from Canadian Kush Tours, or you simply grab them a pre-rolled joint.
Hesitance to try out using cannabis often comes from stigma towards both the effects and image of smoking. That's especially prevalent among women. According to the 2017 Women and Weed study by Van Der Pop, seventy percent of women feel cannabis use carries stigma.
So if discretion is a concern, you're first timer might enjoy a vaporizer.
The Magic Flight Launch Box is the classic choice for an affordable and dependable first vape. It uses two rechargeable batteries, comes with cleaning utensils, doesn't contain any plastics, and has a minimalist design using handmade wood.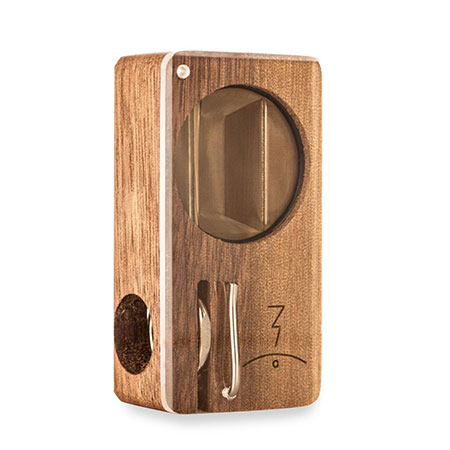 If a vaporizer is too much of a commitment, there's always the option of popping their cannabis cherry with cannabis capsules or oral spray. Both options are smokeless, odorless and are easier on the lungs.
As cannabis culture sheds stereotypes and comes into the mainstream, those entering the space may have some general questions about where to start. To help ease them in, Lizzie Post's new book "Higher Etiquette" is a welcoming and informative introduction to the extensive history, etiquette, and culture of cannabis use.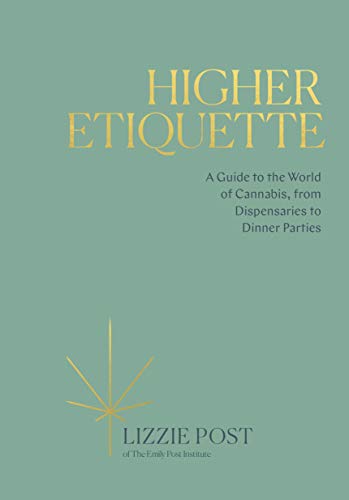 The Canna-curious: Parents
Did your parents forward you an article about the benefits of CBD? Have they mentioned how "they've always wanted to try it out but never knew how"? Did they have one bad experience in college, but want to give it another shot?
Well, you may have encountered a canna-curious parent. The stigma towards cannabis use is particularly strong with parents. It can be perceived as irresponsible behavior, running counter to all the anti-drug messaging they were exposed to when you were growing up.
For them, it might be easier to begin by combining it with an activity they're familiar with.
In Ontario, campers are now allowed to smoke cannabis within park limits. You could also plan a fun weekend visit to Smokey Pines for your parents. That's the first cannabis friendly cabin rental company.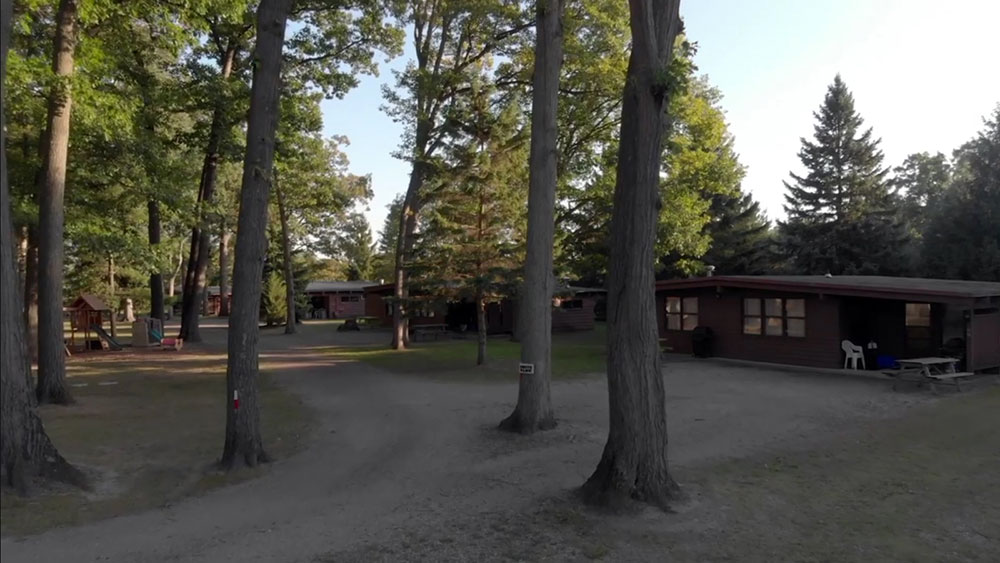 Golf at
 

Rolling Greens

They might also appreciate a round of golf at Rolling Greens, the world's first cannabis-themed golf course. With an 18 hole golf course, disc golf, a drive-in movie theatre, and an after-dark mini-putt course coming in 2020, what better way for a parent to smoke up for the first time than in a safe place doing fun and familiar activities.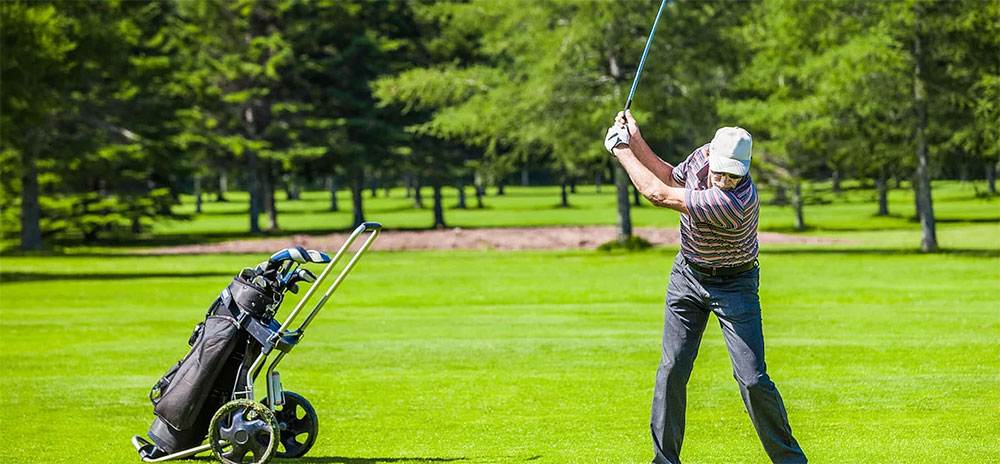 Or if you're parents are anything like mine, their joints are beginning to hurt. With CBD's rise in popularity for its use in pain management and as a sleeping aid, CBD capsules or oral spray may be a simple and easy way for them to go for a solution they've always needed but were too afraid to try.
The Canna-seurs:
Then we have experienced enthusiasts – who've been smoking up long before it was legal. The person who knows their strains from their terpenes, and can exhale smoke clouds in cool shapes. Who will scoff at any dosage lower than 10mg.
Well, forget "baked cookie" smell – delight their nostrils with the THC-free Cannabis Candle from Malin+Goetz instead!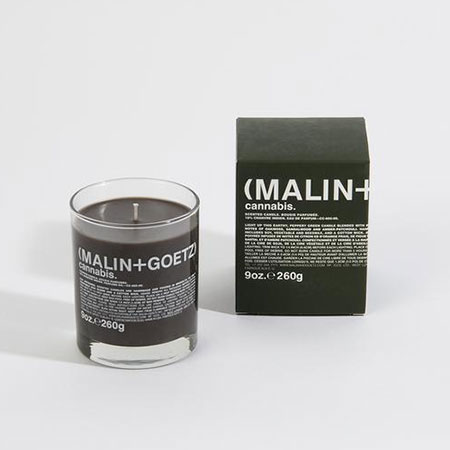 However, if the residual odour of their cannabis use is landing them in hot water, you should gift them a natural odour removal. Do they have family or roommates that are sensitive to scent? Products such as a diffuser set from Potaway or Cloudmist from Tokyo Smoke can help clear the distinct odor of cannabis from your home, car, and clothing.
Cannabis Buds
Flower-wise, pick them up a gram of Tangerine Dream (Sativa) or Pink Kush (Indica) from San Rafael '71. Each were crowned the county's top flowers in the 2019 Canadian Cannabis Awards. And if they're more into hybrids, Ruxton (Sour OG) from Broken Coast is the top pick.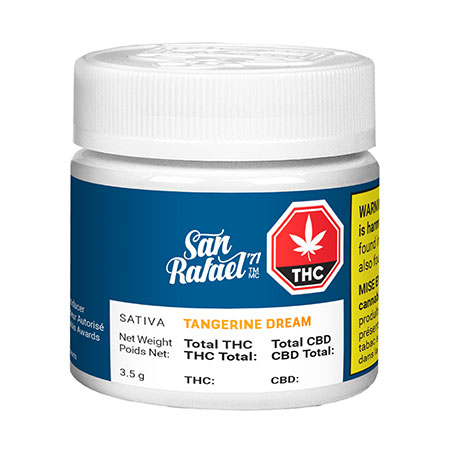 For something that would blend right in at a Great Gatsby party, grab the Shine Gold Cone. These 24k-gold rolling papers are made with edible gold, offering your cannabis-lover a chance to flex their joint game in a whole new way.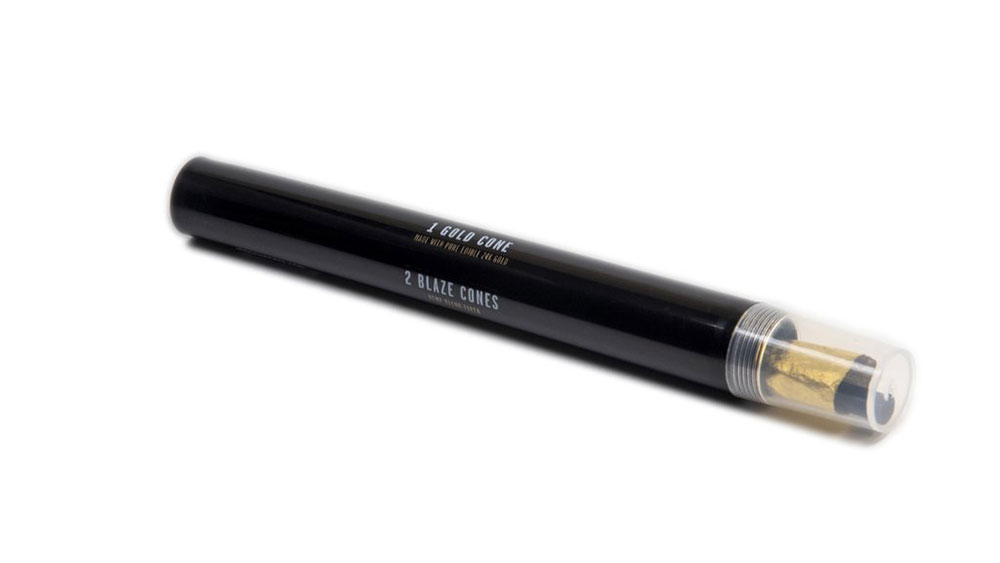 Artisan Bongs
My Bud Vase offers one-of-a-kind artisan bongs that double as a piece of decoration in the living room, for something that is both expressive and discreet. These repurposed vases steal the show as a centerpiece on the coffee table.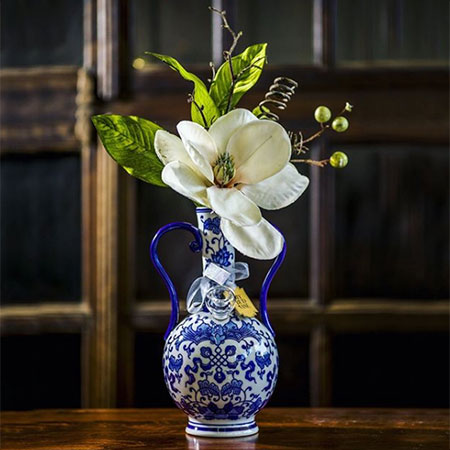 And to keep this piece of art pristine, make sure to keep that resin build up under control. A bottle of Rez Block would do the trick.
If they are looking to cut down on their smoking, present them with the gift of another way to partake in their pot. Vaporizers are an obvious choice.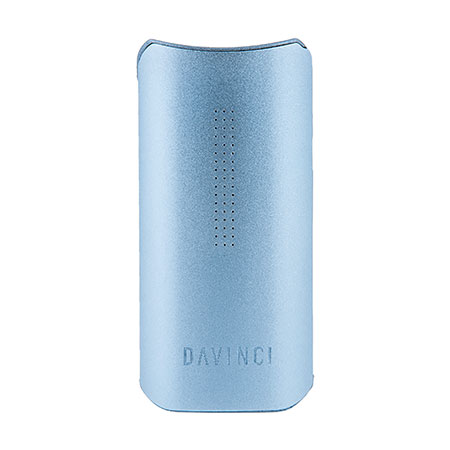 The sleek and minimally designed DaVinci IQ is equipped with 100% ceramic zirconia parts, and uses rechargeable and replaceable batteries.
And if this person loves the outdoors,they'll need something more rugged. The DaVinci MIQRO Explorer's Collection comes with a carrying can, extended mouthpiece, a carrying case, and an extra battery, making it perfect for an extended outdoor adventure.
For those who'd like to keep their vaping inside, go with a Volcano Classic Vaporizer from Storz & Bickel. They can just set it on their coffee table, invite over some friends, and share their best bud with their best buds. This tried and true classic comes packed with everything you need for regular maintenance.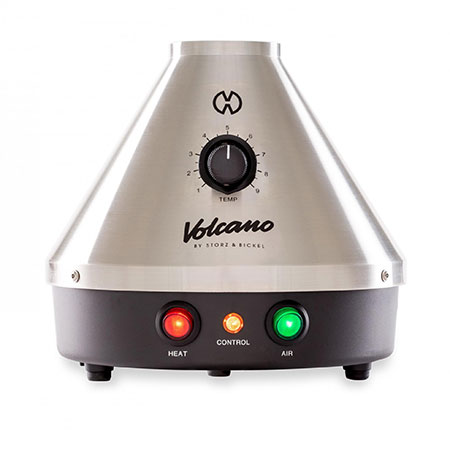 Grobo Home Growing Box
To really take things a step further, home cultivation is the great choice.
The Grobo Solid has made this process practically idiotproof, with  a fully automated hydroponic grow box. It uses data and the newest technology to ensure the optimal circumstances for plant growth.
Just plug it in, plant the seed, and you'll have more flower than you'll know what to do with.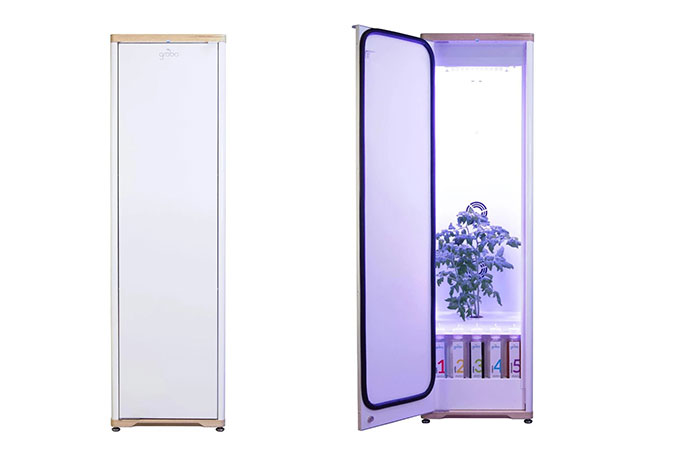 Herb Infusers
And those who do have more cannabis than they know what to do with – there are a couple appliances they'll surely appreciate. The Magical Butter Machine is an easy-to-use device for making herb-infused butter, tinctures, oils, salves and even lotions.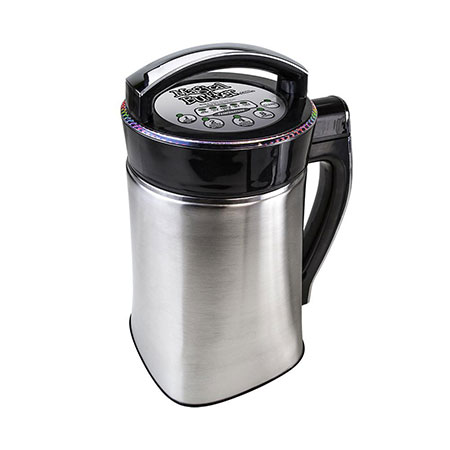 For the more tech-savvy, the LEVO 2 oil infuser will pair with your smartphone or tablet to monitor the process, look at your usage history, and discover new recipes.
And lastly, it's important to remember that the holidays are a time of giving.
Last Prisoner Project Donation
Though many regions have entered into a post-legalization era, there are an estimated 40,000 people still incarcerated for victimless cannabis offenses in the U.S.
If your friend has a long-time passion for cannabis, they'd appreciate a donation to an important cannabis cause on their behalf.
The Last Prisoner Project (LPP), along with the National Association of Criminal Defense Lawyers, is asking for donations to help launch their Cannabis Clemency Project to "organize a national pro bono effort to assist these deserving individuals.
If donations aren't possible, consider participating in LPP and Expungement Now's Holiday Card Drive, to ensure that every cannabis prisoner receives a holiday card this year.