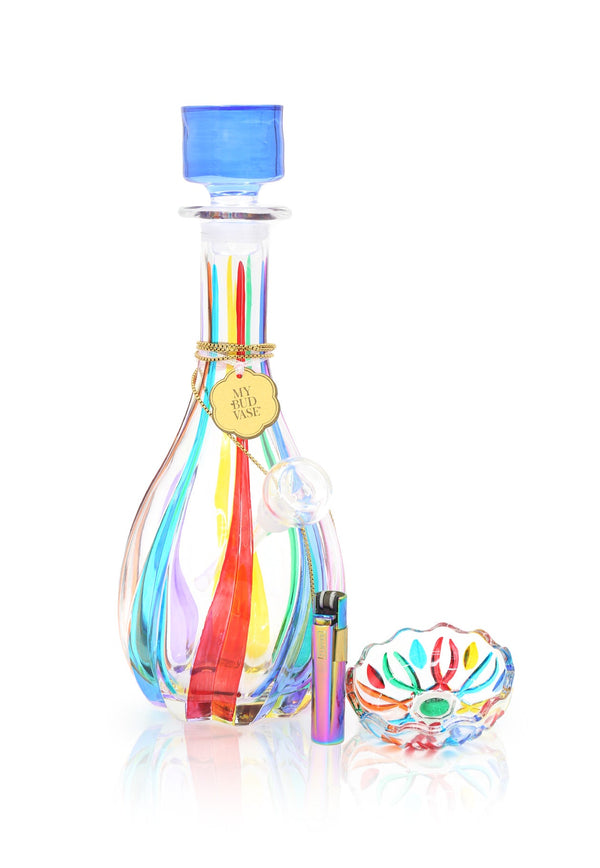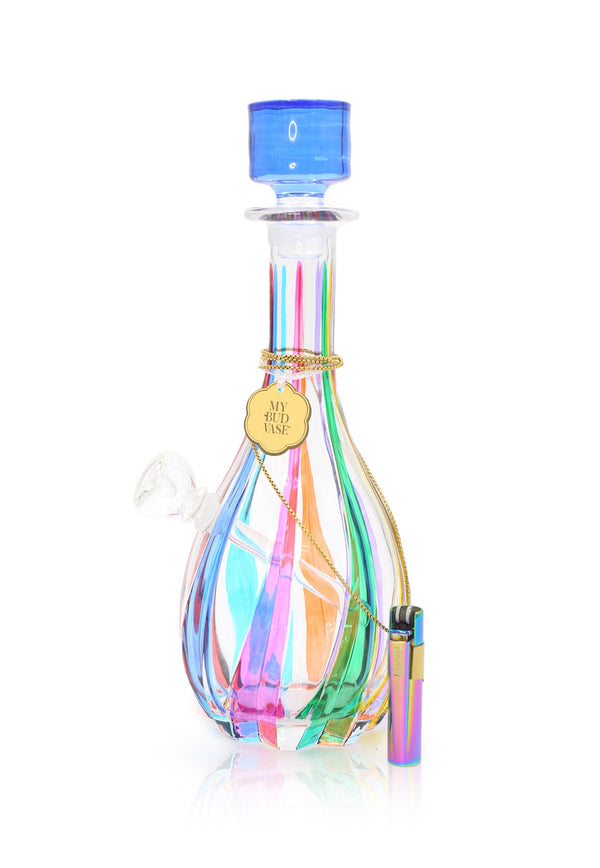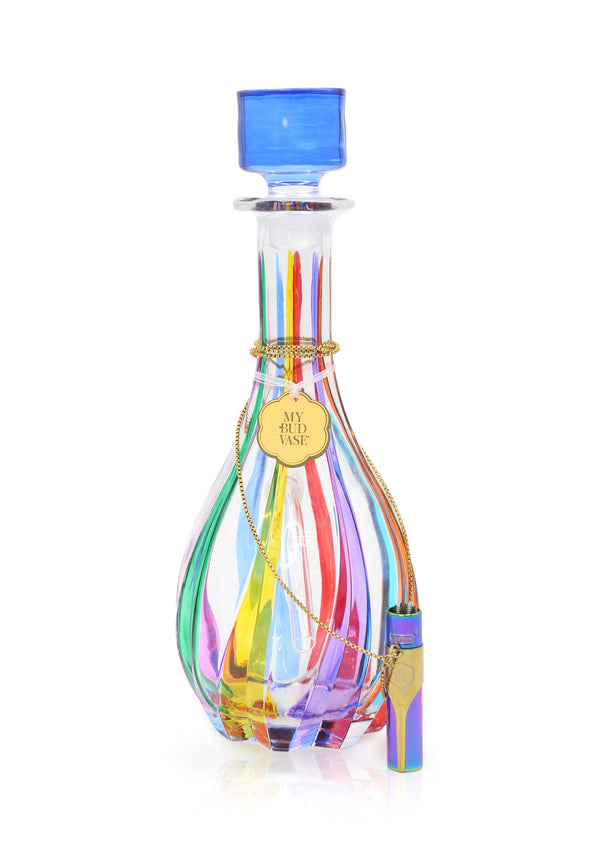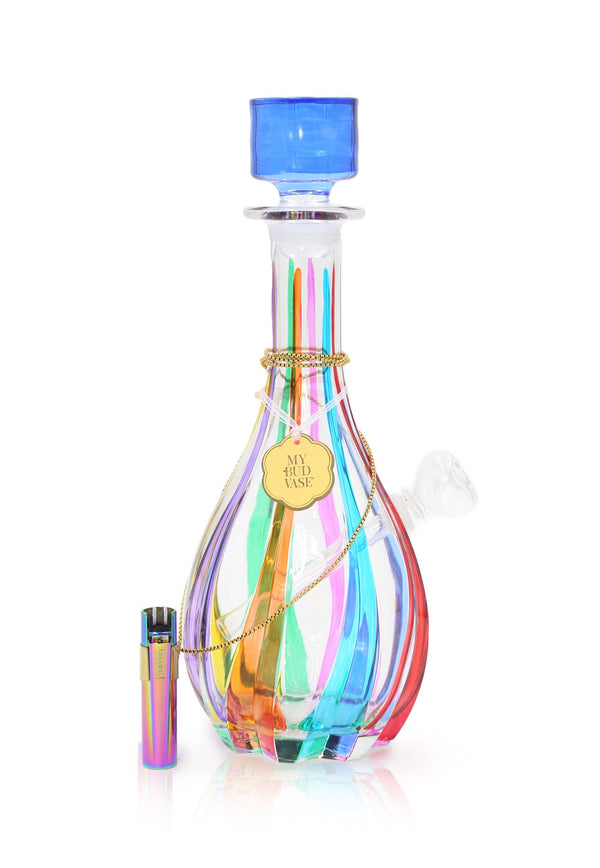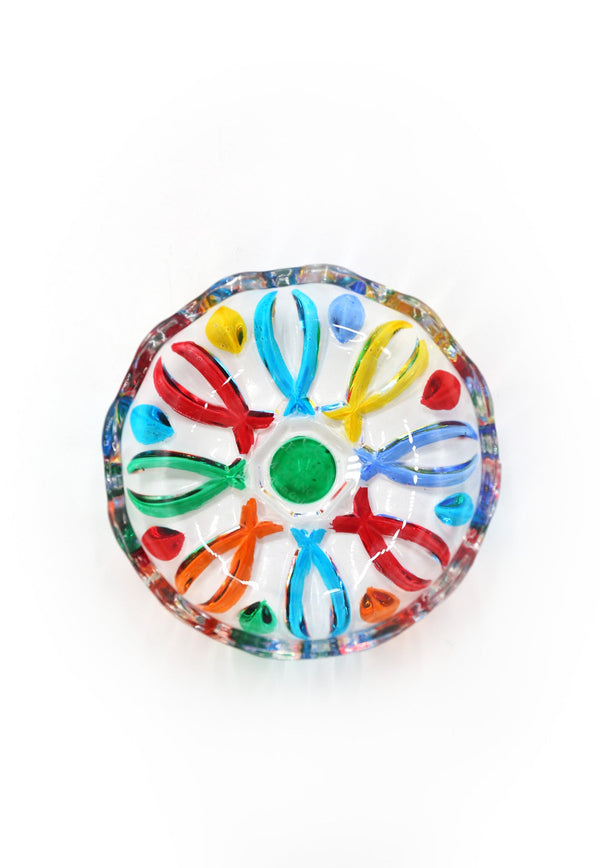 Magnificent Venetian Crystal hand-painted in Italy with incredible ribbons of color, this My Bud Vase® artistic bong set will take your breath away!  You can plan on a celebration with every use from the incomparable quality and color of this top-tier Italian glass.  When not in use, Pride is a head-turning accent for any spot in your home, especially where the light can shine through and cast dramatic colors.  A magical set with style, sophistication, and accessories including a matching hand-painted stash-dish and an all-in-one rainbow My Bud Vase-Kasher lighter. That's Amore! 
Included with your PRIDE My Bud Vase®
PRIDE Vase: H: 12 inches W: 5 inches
PRIDE Dish:  H 1 inch W: 3.25 inches
KASHER Logo Lighter: 3 inches with 16-inch gold chain
Large Clear Bubble Bowl & 4.5 inch fixed downstem
Satin Care Kit with Certificate of Authenticity
Purchase an additional Large Bubble Bowl HERE!