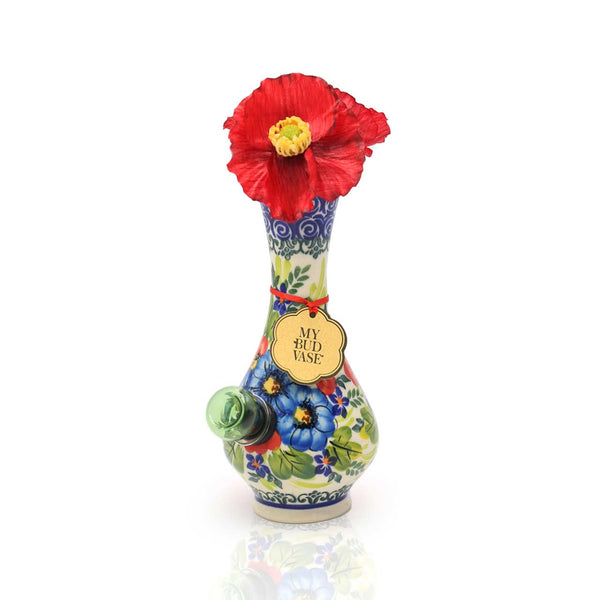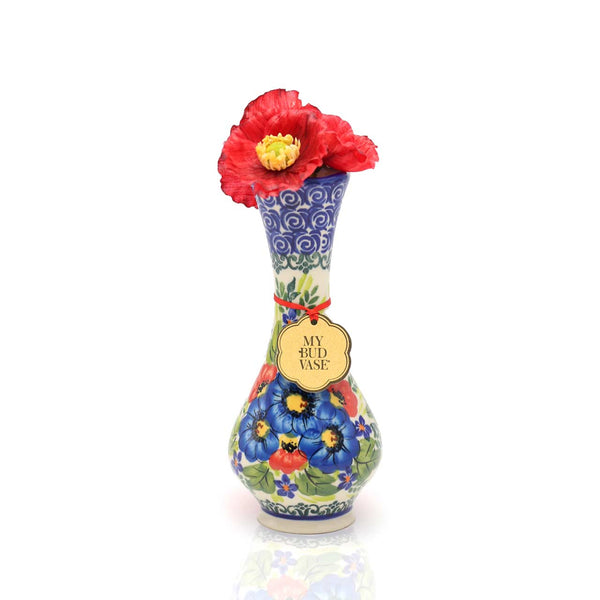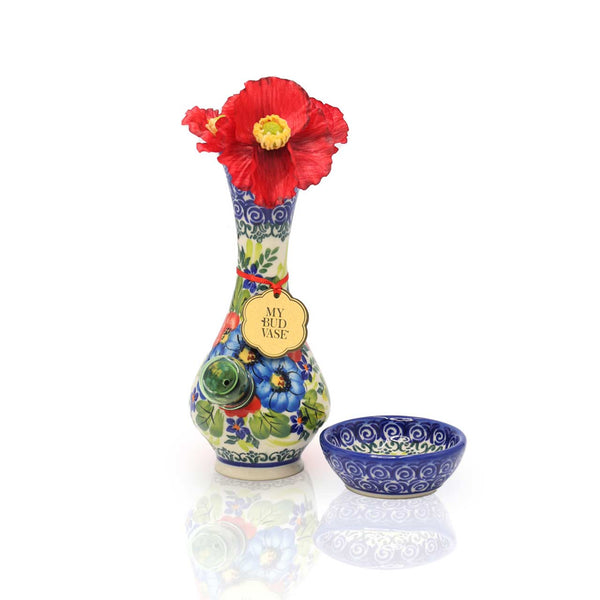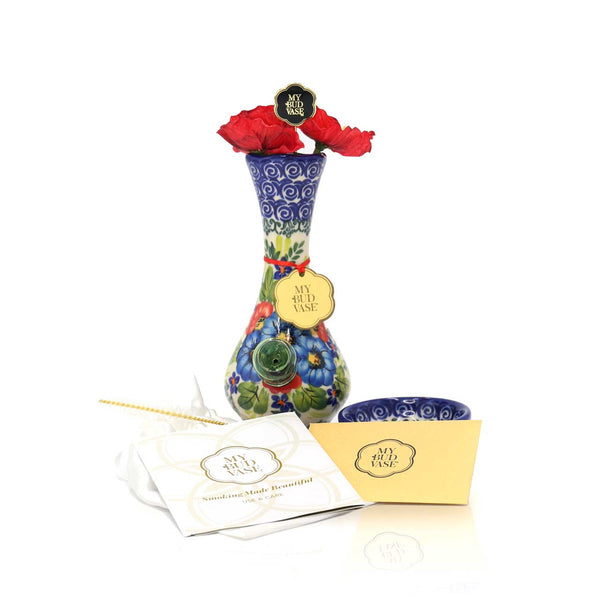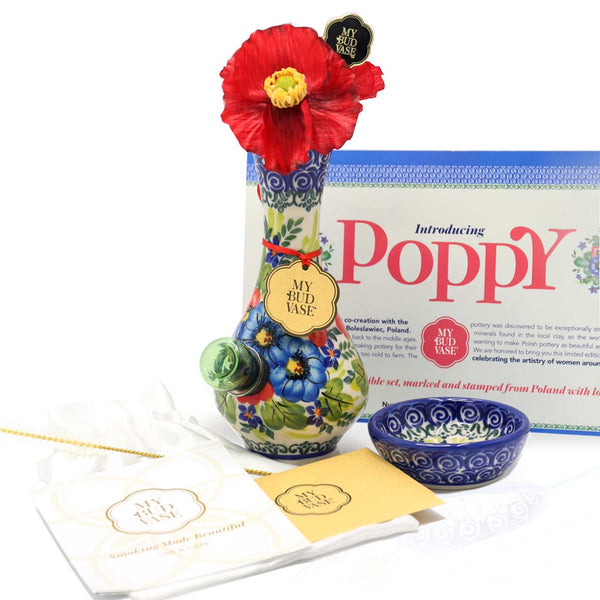 Add a pop of color to your life with our newest, limited edition co-creation from the talented female artisans of Boleslawiec, Poland.
Polish pottery is a folk art that dates back to the middle ages. Folklore says it began with farmers making pottery for their own use during the winter when it was too cold to farm. The pottery was discovered to be exceptionally strong due to the minerals found in the local clay, so the women stepped in wanting to make Polish pottery as beautiful as it was durable.
We are honored to bring you this limited edition collaboration, celebrating the artistry of women around the world.
Included with your Poppy My Bud Vase®
Poppy limited edition, hand-crafted & hand-painted vase - H: 7 inches W: 3 inches

 

9 MM small green bubble bowl & 2.75 inch fixed downstem
Matching

hand-crafted & hand-painted 

stash tray - 

H: 

1

 inches W: 

3

 inches

 

Limited edition numbered card

My Bud Vase® cloisonne logo poker
Satin Care Kit with Certificate of Authenticity